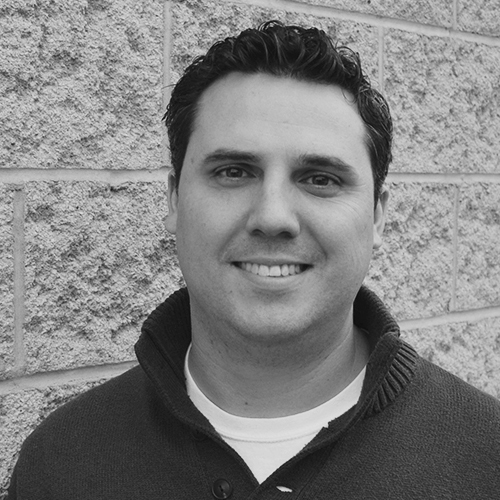 ---
It was the Fall of 2012 when the Lord led Mary and I to Hope Bible Chapel,  in Oakville and then led us to be part of the launch team with Mission City Bible Church in Brantford in May 2014. We grew in the knowledge of our Saviour and were blessed by the strong preaching of the Word and God- honouring worship. We have also seen tremendous growth in our kids, Gabby (8) and William (6) through the Mission City Kids ministry. I have been blessed to serve as a small group leader, on the welcome team, Mission City Kids team, and prayer team. It has been a privilege to serve our God with so many strong, faithful, and humble believers.
I have been a follower of Jesus since 1988. I am blessed to have been raised in a Christian home that has always emphasized loving God more by knowing Him better through the study and application of His word. I attended a Bible teaching elementary school and church that helped disciple me through my youth. After I completed university, God had used a variety of circumstances in my life that have lit a fire in me that gave me a passion for discipleship. We have been called to make disciples (Matthew 28:19) and teach them all that Jesus commanded us to do. I believe discipleship is not a discipleship "program", or just a separate ministry of the church; discipleship is the ministry of the church. Each member of the body has a role to play in that process, either making or teaching by using their spiritual gifts in order to build up the body and lovingly support each other (Ephesians 4:1-16). As a result of a greater love for God and for each other, we are compelled to reach the lost for Christ. All for His glory!
Often I feel inadequate in what God has called me to do, but by God's grace, I believe he has equipped me and will continue to equip me, as His word promises, and with those promises in mind I feel a strong leading of God to do whatever He calls me to do. I am humbled to have a Saviour who not only loves me, but died for me and took my penalty of death. There is no doubt that God is always faithful to me, even when I am not to Him, but I am encouraged that our relationship is a life long one, and God has a plan for my life. Jeremiah 29:11 says, "For I know the plans I have for you declares the LORD, plans for welfare and not for evil, to give you a future and a hope." I want to love Him more each day, by getting to know Him through His Word, and by using the gifts He has given me to further His kingdom.