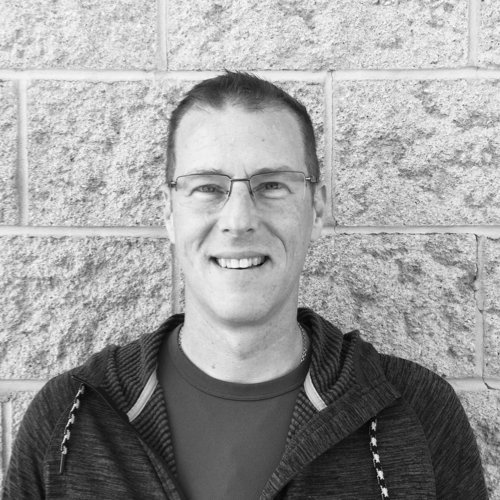 ---
My salvation story truly begins in 2003 but to better understand the whole thing, it is likely best to start at the beginning.  I grew up in Kincardine, Ontario never really hearing about the Holy Bible or our Lord and Savior Jesus Christ except on special occasions such as Christmas and Easter.  My home was led by my devoted parents who were committed to one another but neither of them personally knew the Lord.  I went to Sunday School at a United Church in Hamilton on occasion, whenever we visited my maternal grandmother but without anyone to truly take the time and share the gospel with me those times in Sunday School never left much of an impact.  Surprisingly I still did believe in an Almighty God, but I had no idea who He was nor how to have a relationship with him.  In my teen years, I really struggled and as a young adult, I travelled the world trying to "find myself and what my purpose was".  I met a lovely young lady in Kincardine, Ontario who seemed set on marrying me and so we did get married, but it was doomed to fail as any marriage is when the couple does not know God.  Our marriage did not go well with two selfish sinners living for themselves and in 2003, we now had two young children and our marriage was in very desperate place.  God however had begun to work on each of us individually through people and events in our various workplaces.  We were both nurses and during the same year, God called out to each of us and gave us ears to hear, eyes to see and a desire in our hearts to respond to His call. A year later we would fine ourselves attending Hope Bible Chapel in Oakville and our marriage would no longer be in a desperate state as neither of us was living for ourselves but now we were living for God.  Life as Christians did not mean our lives would be easier in fact in many way things seemed much harder yet much, much better.  The world was still a hard, dark place to live in, but we had found the Light of the World and that made all the difference.
Fast forward 15 years later and we now find ourselves in Brantford, having moved to Brantford nearly five years ago.  We have gone down the road of adoption several times and we have eight children, two cats and a dog and we are part of an amazing church family here in Brantford.  The Lord has many times over redeemed the years of chaos that were our lives before Christ.  There are many paradoxes in the Christian life i.e.… One must truly die to self in order to truly live.  Yet the most fascinating truth that many Christians struggle with is the fact that God requires our only thing from us, our loving, willful obedience. Obedience is a word that in our culture is so difficult to hear and impossible to live out. Only with the Holy Spirit is it possible to loving, willfully submit our lives to our Creator and experience the life that He has in store for us.
The key is for all of us to understand that if we do ALL things for His glory, it will ALWAYS result in our good.  As it states in 1 Corinthians 10:31, "Whether we eat or drink, or whatever we do, do all to the Glory of God". I praise God daily for what He has done and for giving my wife and I a heart of obedience.  That is my prayer for our church family, that all of us will have that same heart to know Him and Love Him, the One who created us, protects us, provides for us and wants to shepherd us.
You are loved!!