Kevin Weeks
Senior Pastor/Elder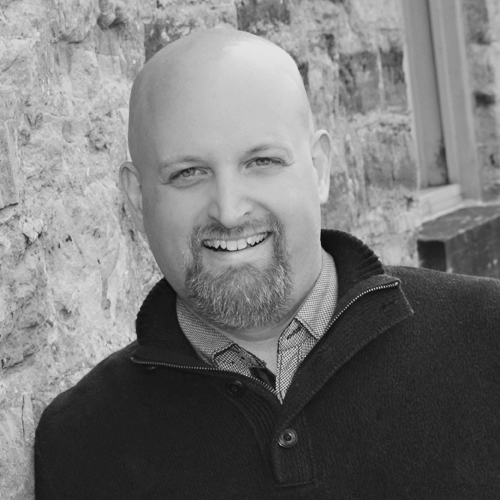 ---
There was a time in my life when I would listen to other people tell their stories of how they came to know Jesus Christ as their Lord and Savior. As I listened, I often thought that my salvation story really wasn't anything special. 
I grew up in a wonderful Christian home with an extended family who loved the Lord, loved the church, and they were following Jesus with everything they had. I didn't have a dramatic story to tell of being saved from a life of drugs, alcohol, abuse, a broken home, or any other difficult circumstance. But over time, God showed me the folly of my thinking. He graciously reminded me that anytime He brings someone from death to life, from being blind to having sight, from transferring someone from the kingdom of darkness to the kingdom of his marvelous light … well, that's an amazing story to tell!
Growing up, I did many of the things good kids in good Christian homes should do. I prayed, I went to church, I carried my Bible, and I knew some of the right things to say at just the right times. But even at a young age, I sensed that something important was still missing. There was an emptiness in my heart that wasn't being satisfied by simply going through the motions.
Over time and through the faithful teaching of Sunday school teachers at the church I attended, God opened my eyes to the truth of the gospel. At seven years old, I confessed my sin to God, repented, and surrendered my life in faith and obedience to Jesus Christ. Of course, at the age of seven, I didn't fully understand all of the implications of what Christ has done for me. However God, in His kindness, revealed to me my most significant need, which is Jesus Christ himself.
Many years later, during my first year in Bible College, the Lord gripped my heart with a desire to preach God's word and lead God's people. I am very grateful that this direction was later affirmed and supported by the leadership in my local church where I was given many opportunities to use and develop the gifts that God has given me.
Stacey and I got married in the winter of 1998 and since then, God has blessed us with three beautiful children, all of whom we have had the blessing of adopting.
After 15 years in ministry, God moved our family way beyond our comfort zone and led us into the adventure of church planting. There was so much about this that didn't make sense to us, and yet, we sensed God's leading every step of the way and we found God to be extremely good and abundantly faithful. Time and again, He has proven that His grace is sufficient for us.
MY HOPE FOR HARVEST
---
I pray that, for many years to come, Mission City Bible Church will lead many people to a life-changing encounter with the Living God.
I pray that we will be a church that faithfully preaches God's word and passionately worships God's Son.
I pray that we will be a church that is unashamed in our love for Jesus Christ and overflowing in our love for one another.
I pray that we will be a church that is constantly on our knees before the Lord because He alone is the God who always provides, always protects, always delivers, and never fails.
My hope for Mission City, very simply, is that God would show us His glory.